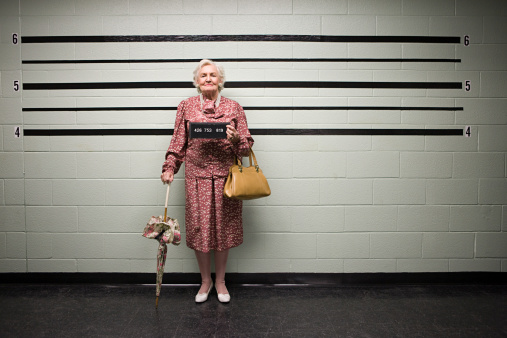 How do I remove my Mugshot from the Internet?
If you are arrested for a criminal offense, there are many hassles and complications that you will have to deal with. You should hire a proven criminal lawyer who will help you achieve the best resolution possible in your case. However, once your case is resolved, you obviously want to limit the public's access to the information regarding your arrest. One of the first goals of many former clients is to remove their mugshot from internet without paying a fee.
It may shock you, but there are numerous companies that post your mugshots online with the sole goal that you will pay substantial fees to have this embarrassing content removed. However, the State of Georgia allows you to have your mugshot removed from a private company's website free of charge. On order to do this, you should copy and paste the letter below and send it via certified mail to any and all companies publishing your mugshot on their website:
DATE
VIA CERTIFIED MAIL, Return Receipt Requested
To ___________________:
I (your name here), request the removal of my arrest booking photograph posted on your website.
Pursuant to the Fair Businesses Practice Act, O.C.G.A § 10-1-292.5, a Georgia law enacted in 2013, any person who is engaged in any activity involving or using a computer or computer network who publishes on such person's publicly available website a subject individual's arrest booking photograph for purposes of commerce shall be deemed to be transacting business in this state. Within 30 days of sending a written request by a subject individual, including his or her name, date of birth, date of arrest and name of the arresting law enforcement agency, such person shall, without compensation, remove from such person's website the subject individual's arrest booking photograph.
I am transmitting written request via certified mail, return receipt requested, or statutory overnight delivery, to the registered agency, principal place of business, or primary residence of the person who published the website. Without otherwise limiting the definition of unfair and deceptive acts or practices under this part, Georgia law requires you to remove the above information from your website. A failure to comply with this request shall be unlawful.
Included are the following requirements needed to remove said photograph: Name:
Date of Birth:
Date of Arrest:
Arresting Agency:
Sincerely,
Your Name
It is important to note that this will only work with a private company. Therefore, if a government agency is publishing your mugshot, this letter will not work. If you need any assistance with removing a mugshot or any criminal matter, contact me directly for a free consultation at 678-988-1199.